ATHR-UNODC Side Εvent on Fighting Corruption through Education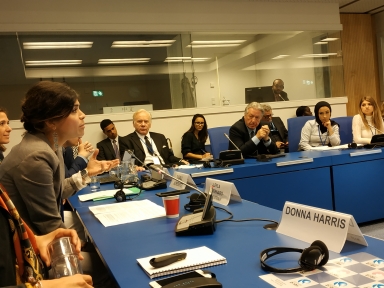 The Academy for Transparency & Human Rights (ATHR) of the European Public Law Organization (EPLO) with the participation of the Government of Bolivia and the support of the UNODC organized a side event on "Fighting Corruption through Education" during the 28th Session of the United Nations Commission on Crime Prevention and Criminal Justice (CCPCJ),on 20-24 May, at the Vienna International Center.
The side event which was included in the highlight events in the CCPCJ programme, marked the launch of the E4J Anti-Corruption University Modules by UNODC. The event was moderated by Sigall Horovitz, Corruption and Economic Crimes Branch, UNODC and included a panel of four speakers:
Donna Harris, University of Oxford, UK "Impact Study of the E4J Modules: Preliminary findings and way forward", Atanas Dimitrov, University of National and World Economy, Bulgaria "Personal experiences: Teaching the E4J Modules in Bulgaria", Leyla Tavernaro-Haidarian, University of Johannesburg, South Africa "Spreading the good news: Training colleagues to teach the E4J Modules" and Panagiotis Alexopoulos, Academy for Transparency & Human Rights, EPLO"Plans for incorporating theE4J Modules in the curriculum"
---
Fourth consecutive year for the Training Program of Judges of Thailand at the EPLO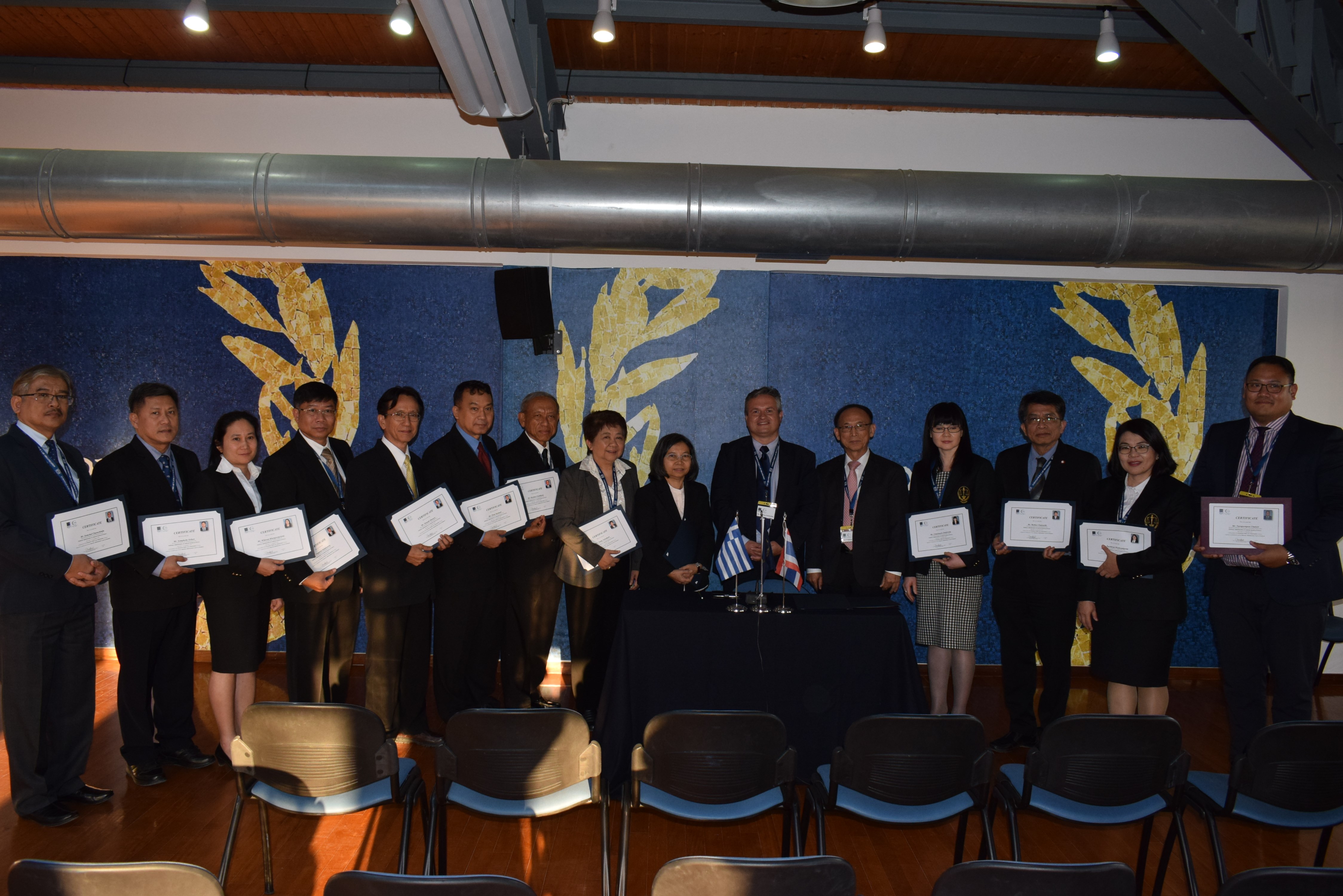 The Academy of Transparency and Human Rights of the EPLO, continuing its long-lasting collaboration with the Supreme Administrative Court of Thailand, welcomes a delegation of high-ranked Judges of the Supreme Administrative Court of Thailand for a one-week training program on the "Political, Administrative and Judicial System of Greece".
---
2nd Expert Group Meeting on "Integrity and Ethics"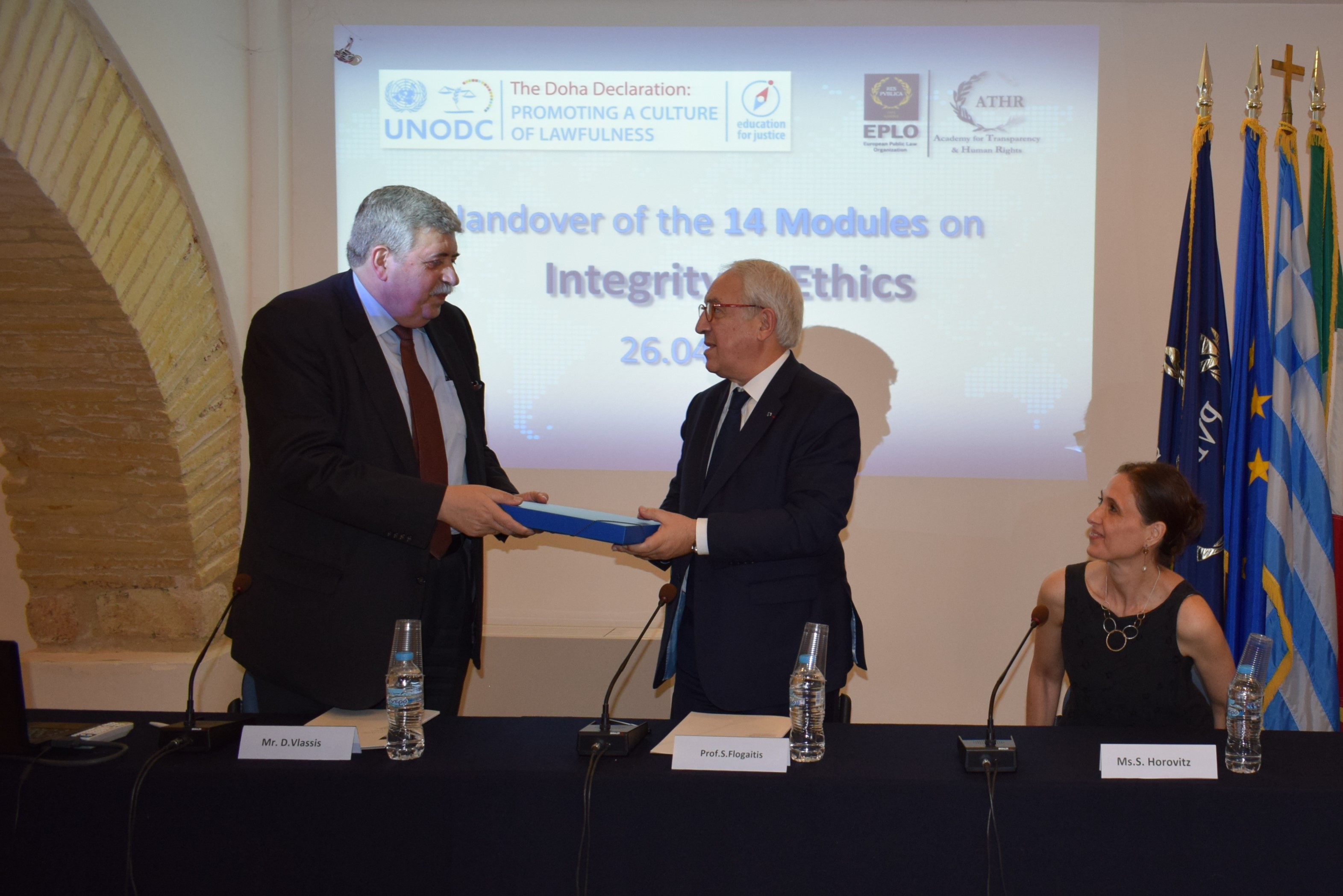 The second Expert Group Meeting on "Integrity and Ethics" was hosted by the EPLO in its premises in Sounion on 24-27 April 2018.
The meeting was organized by the UNODC as part of the Education for Justice (E4J) initiative and brought together academic experts from various parts of the world to review and validate university modules on integrity and ethics as well as related interactive tools and resources.The fourteen in total validated modules and the supporting material will be used by academics in university courses for both undergraduate and graduate students in the area of Integrity and Ethics.
---